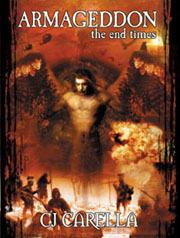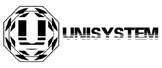 Also available as a PDF from:

ONLINE SUPPORT
ARMAGEDDON
PDF CHARACTER SHEET
ARMAGEDDON
INTRODUCTORY DEMO KIT
ARMAGEDDON FIRST PRINTING COREBOOK ERRATA
ARMAGEDDON ROLEPLAYING GAME COREBOOK
The End of Days!
For decades, warning signs have told of a coming Reckoning. Its exact nature was unknown. Some predicted a new dawn for humankind -- a golden age. Others issued dire warnings. In truth, it was worse . . . far worse.
The near future has arrived and the tidings are grim. An ancient force is reborn and the ultimate conflict to determine the destiny of humankind is underway. Fought by forces mundane, celestial, demonic and otherworldly, it has ravaged cities, plundered lands, and brought doom to millions.
Angels and devils walk the Earth once again and the Old Gods have returned. Will even this be enough to stop the relentless darkness?
Armageddon is a complete roleplaying game. In it, you will find:
A fantastic setting filled with angels, demons, gods, supernatural servants . . . and the humans struggling to survive and even triumph
Detailed character creation rules ranging in power level from normal humans to gods
The ultimate exposition of the Unisystem, a universal game mechanic fully compatible with CJ Carella's WitchCraft, All Flesh Must Be Eaten, Terra Primate and other Unisystem games
A brief overview of the types of weapons used in the ultimate war, from knives to the Holy Fist tank
Background information on the most powerful of the wartime bodies: The Alliance, Heavenly Host, Infernal Legion, Lodge of the Undying, Pantheons and Watchers
A variety of metaphysical arts including Magic, the Sight, Necromancy, Divine Inspiration and Spirit Patrons
Specifics on the capacities, powers and limitations of a variety on non-human entities, from angels to immortals to Primal beings
Terrible knowledge of the Adversary's host, including Adepts, parabiologicals and undead
Guidance for running stories in a world of war, myth, and horror
MSRP: $40.00 (US)
Order Code: EDN5000
ISBN: 1-891153-21-8
Writing: CJ Carella
Original Concept: CJ Carella
Editing and Development: M. Alexander Jurkat
Cover Art:Christopher Shy
Interior Art :
Format: 7.25" x 9.25" Hardcover, 352 pages, black and white interior
Release Date: October 2003
Availability: OUT OF PRINT (PDF still available)
PRODUCT: ROLEPLAYING GAME
GENRE: SCI-FI • FANTASY • HORROR
GAME SYSTEM: UNISYSTEM