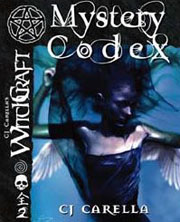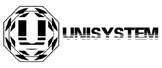 Also available as a PDF from:

ONLINE SUPPORT
MYSTERY CODEX FAQ
FIRST PRINTING ERRATA
MYSTERY CODEX SOURCEBOOK
The world of WitchCraft is a place of mystery, danger and dark secrets.
The magically aware all know that a major change is approaching, a new era that will be preceded by terrifying, catastrophic events. But the transitions brought on by this Time of Reckoning are unknown. Great power, great destruction, great anguish -- all or none may arise.

The threat of the Reckoning is not limited to humans. It has also stirred beings from the Otherworlds, and creatures that once were human, but now live on as Spirits or the Undead. Some of them are willing to work openly, side by side with the Gifted and the Mundane. Others prefer to operate in secrecy. Still others have hidden agendas that they pursue ahead of any common purpose.

Only time will tell what lays ahead.

Time . . . and your choices.
Mystery Codex is a supplement for the WitchCraft roleplaying game. In it, you will find:

• Two new Character Types, the Spirits and Undead, with accompanying character creation rules, powers, vulnerabilities and background for Ghosts, Phantasms, Vampyres and the Relentless Dead
• New Associations: shunned Pariahs, dedicated Iscariots, elite Storm Dragons and death-obsessed Thanatoi
• New Invocations and Necromancy, the gruesome Disciplines of the Flesh, and the mystical Tao-Chi
• Background on Geburah, the Sephiroth of the Dead
• New Character Concepts, Qualities and Drawbacks, Skills and Rules
MSRP: $23.00 (US)
Order Code: EDN4001
ISBN: 1-891153-41-2
Writting: CJ Carell, John M. Kahane and M. Alexander Jurkat
Editing and Development: M. Alexander Jurkat
Cover Art: George Vasilakos
Interior Art: Fred Hooper, Heather McKinney, rk Post, Dan Smith
Format: 7.25" x 9.25" softcover, black and white interiors, 224 pages
Release Date: November 1999
Availability: OUT OF PRINT
PRODUCT: ROLEPLAYING GAME
GENRE: MODERN • HORROR
GAME SYSTEM: UNISYSTEM